Kunai
(5.0)
Regular price
€0
Sale price
€75 EUR
Unit price
per
var product = { id: 416336019493, title: "Kunai", available: true, handle: "kunai", description: "One of the many weapons in the arsenal of Japan's ninjas, the Kunai had humble beginnings as an ancient farming tool. However, its deadly strength and shape made it an effective weapon in hand-to-hand combat, and the kunai was even used for climbing the sides of buildings to infiltrate enemy compounds. We like to think this pendant is just as versatile as the real thing. \nMaterials: Stainless Steel. Comes on a matching 75cm (30\") x 2.4mm rounded box chain.", type: "Necklaces", tags: ["Discountable","Loop","Pendants","Queen CAD","Retail Melrose","Vitaly","Vitaly EU"], options_with_values: [{"name":"Colour","position":1,"values":["Matte Black","Stainless Steel","Gold"]}], colors: null, featured_media: { alt: "matte-black", src: "\/\/www.vitalydesign.eu\/cdn\/shop\/products\/Kunai-Vitaly-MB_2.jpg?v=1569384825" }, url: "\/products\/kunai", mf: { } }; var variants = []; var variant = { id: 4965571526693, available: true, options: ["Matte Black"], option1: "Matte Black", option2: null, option3: null, inventory_quantity: 2, price: 7500, compare_price: 0, media: { alt: "matte-black", src: "\/\/www.vitalydesign.eu\/cdn\/shop\/products\/Kunai-Vitaly-MB_2.jpg?v=1569384825" }, mf: { } }; product.currentVariant = variant; variants.push(variant); var variant = { id: 31079191347273, available: true, options: ["Stainless Steel"], option1: "Stainless Steel", option2: null, option3: null, inventory_quantity: 14, price: 7500, compare_price: 0, media: { alt: "stainless-steel", src: "\/\/www.vitalydesign.eu\/cdn\/shop\/products\/Kunai-Vitaly-SS.jpg?v=1569038704" }, mf: { } }; variants.push(variant); var variant = { id: 4965571493925, available: true, options: ["Gold"], option1: "Gold", option2: null, option3: null, inventory_quantity: 7, price: 7500, compare_price: 0, media: { alt: "gold", src: "\/\/www.vitalydesign.eu\/cdn\/shop\/products\/Kunai-Vitaly-G.jpg?v=1569038704" }, mf: { } }; variants.push(variant); product.variants = variants;
One of the many weapons in the arsenal of Japan's ninjas, the Kunai had humble beginnings as an ancient farming tool. However, its deadly strength and shape made it an effective weapon in hand-to-hand combat, and the kunai was even used for climbing the sides of buildings to infiltrate enemy compounds. We like to think this pendant is just as versatile as the real thing.
Materials: Stainless Steel. Comes on a matching 75cm (30") x 2.4mm rounded box chain.
Lifetime Warranty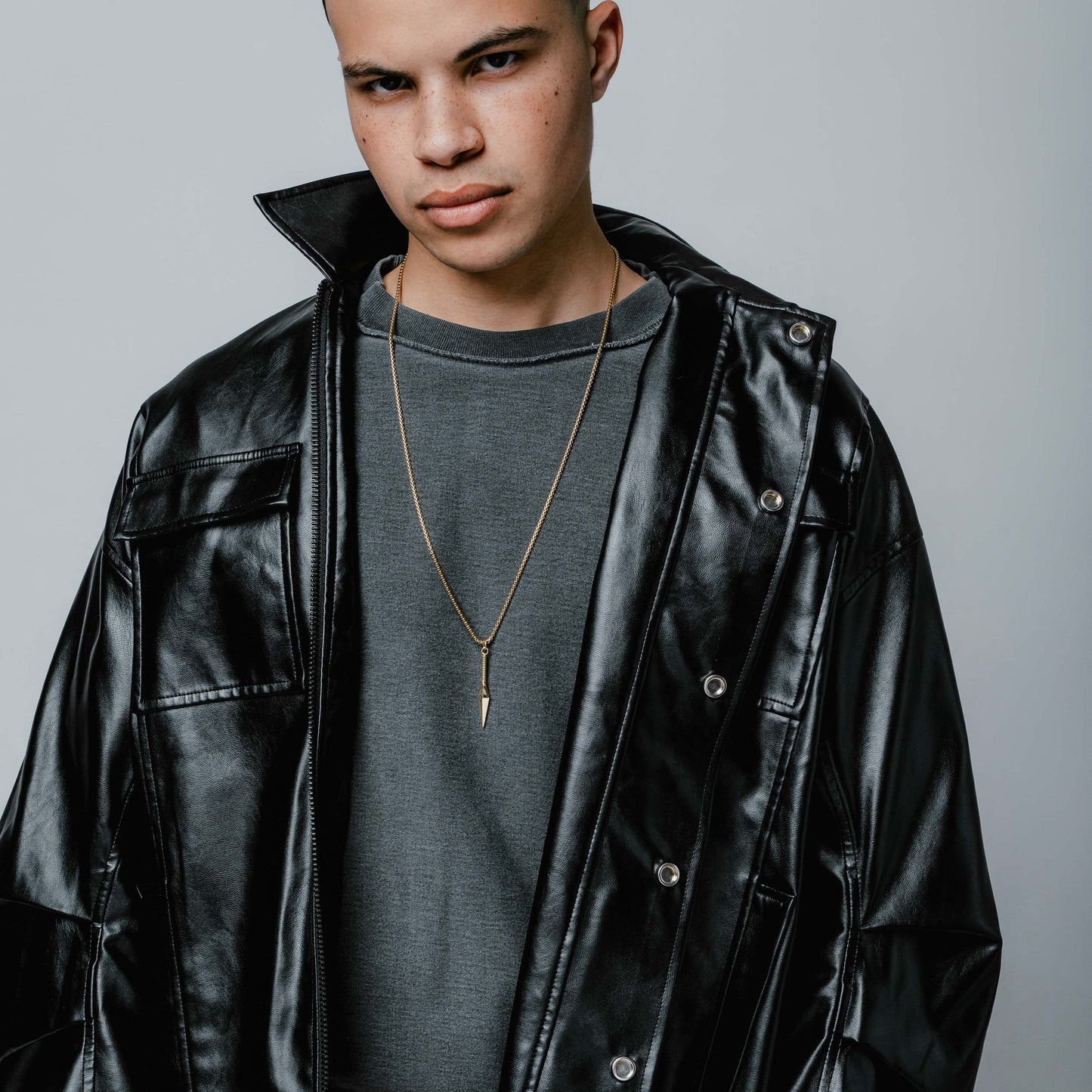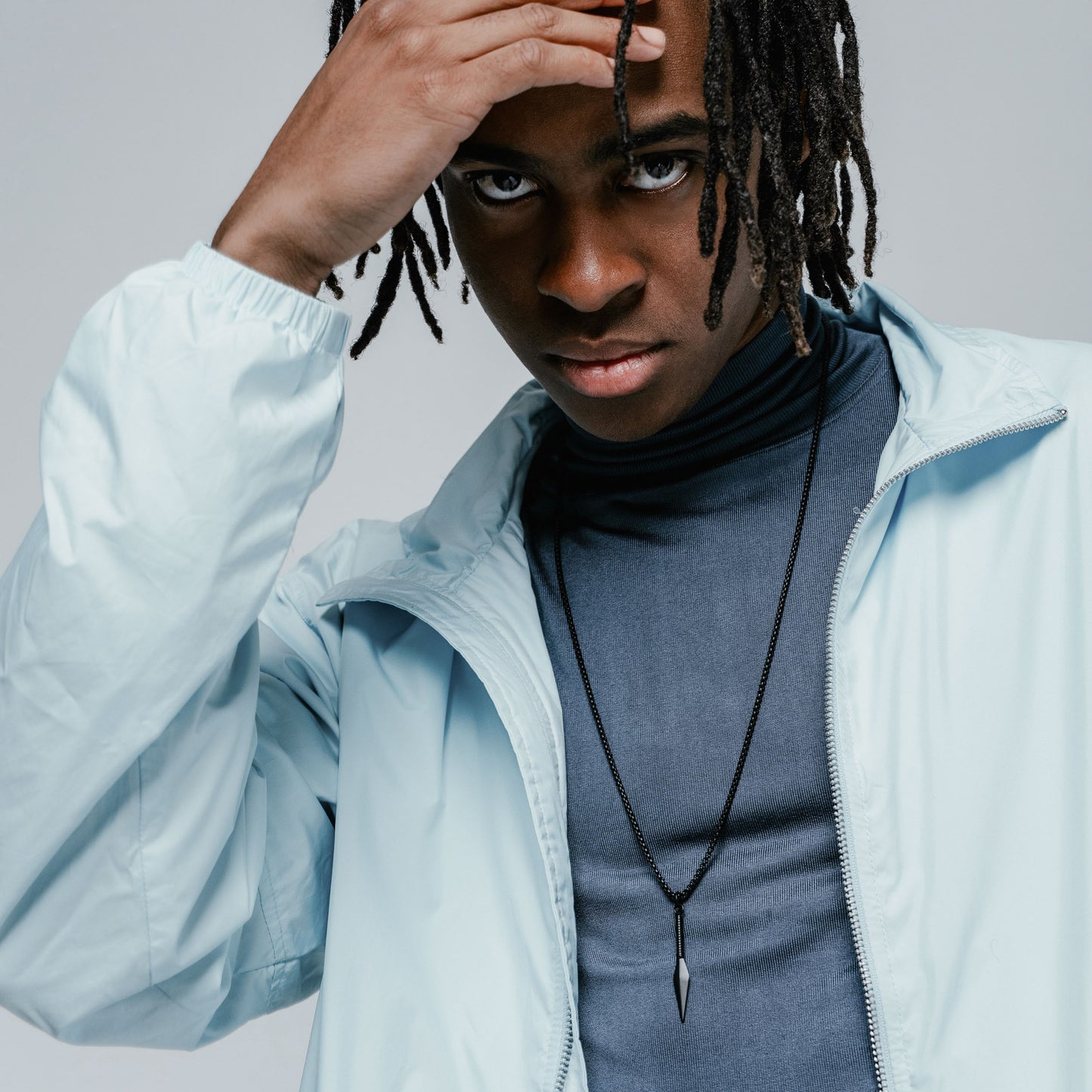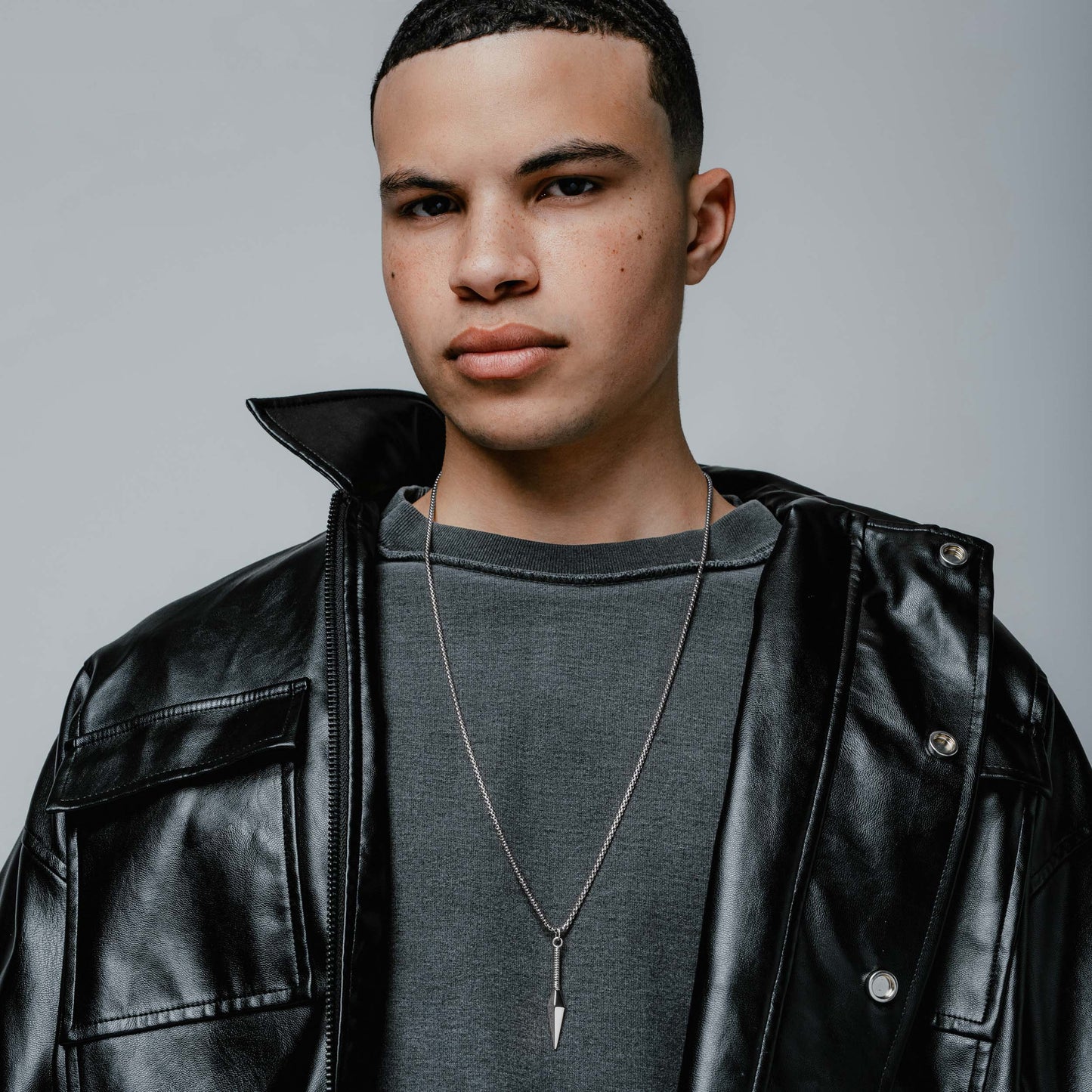 Lifetime Warranty
Our accessories are made from stainless steel — a metal that does not rust, tarnish, or turn your skin green. Finishes, such as gold, black and gasoline, are created using anodized stainless steel and plated at up to 0.8 microns for maximum durability.
Based on the properties of this metal, all of our accessories are covered by a Lifetime Warranty.
Accessory Design Studio.
Engineered staples and contemporary statements.Made for the future with 100% recycled stainless steel.
Steel is the most recycled material on the planet. Each Vitaly piece may therefore contain remnants of machines, skyscrapers or car parts — a cycle that continually influences our design practice.